After a two-year hiatus, the Hatteras Village Waterfowl Festival (HVWF) will land on Hatteras Island once again on February 24-25, 2023, and organizers recently posted the schedule of events for Saturday in an online update.
All events on Saturday, February 25, are free and open to the public. These events feature a wide variety of displays, workshops, vendors, and activities, and include the following: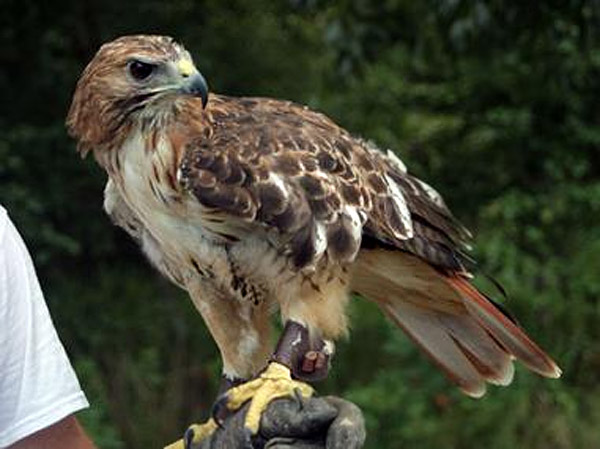 Hatteras Civic Center Main Stage Events
Variety of vendors, exhibits along with main stage events | Cape Hatteras Secondary School student art show | Food and drinks | Info booth
11:00 a.m. – Hawk Manor Raptor Demo
12:00 p.m. – Duck Call Presentation
1:00 p.m. Duck/Goose – Identification
2:00 p.m. – Duck Call Competition
3:00 p.m. – Keeper James, Historic Talk
4:00 p.m. – Hawk Manor Raptor Demo
Hatteras Island Ocean Center
Variety of Make-and-Take crafts for kids | Tour the Ocean Center | Self-Guided Bird Walks | Exhibits and Displays
10:00 a.m. – Guided Bird Walk/Watch Make and Take:
10:00-1:00 – Make and Take: Nature Craft
10:00-4:00 – Make and Take: Bird Bands
10:00-4:00 – Make and Take: Binoculars
10:00-4:00 – Self-Guided Nature Walks
2:00 p.m. – Plastics Scavenger Hunt
Hatteras Community Building
11:00 a.m., 1:00 p.m., 3:00 p.m. – Guided Painting with local artist Trish Dempsey. Sign up at Info Booth at Civic Center. Seats limited!
Two of the main events are returning for the third time in 2023. Hawk Manor Falconry makes an exciting return to the main stage, and attendees will have an interactive experience with birds of prey, learn the history of falconry, and also enjoy flight demonstrations and a simulated hunt. These amazing birds and handlers wowed the crowd in the past, and the encore performance is not to be missed.
The festival will again have guided painting of the 2023 featured waterfowl, the mallard. Local artist Trish Dempsey returns for the third festival, leading eager and reluctant painters alike in the popular guided painting workshop. Open to all festival goers on a first-come, first-served basis, participants will discover their artistic side and create a painting of this year's featured bird.
Returning for the second year will be the Duck Calling Competition, and 2023's festival will also feature some of previous years' favorite exhibitors and events that have been a fixture since the beginning, such as the CHSS Art Show and Competition, local decoy exhibits, historical tours, and bird walks.
For more information on Saturday's itinerary, visit http://hatterasonmymind.com/HVCA/WaterfowlFestival/.
The post Hatteras Village Waterfowl Festival shares schedule of events for Saturday, Feb. 25 appeared first on Island Free Press.
Add to favorites
Credit: Original content published here.